TS Dominatrix Lady V enjoys bringing the thrill of sensual living to her submissives & slaves through her unique brand of affectionate cruelty. Lady V is a Jewish Leather Princess with a pension for pleasure & punishment. By playing with both, Lady V works to make her submissives feel safe & small in her care (& under her boot).
Lady V is a purveyor of the following types of play:
* 50s Housewife & Slave Training * Ageplay & ABDL * Boot & Leather Worship * CBT * Chastity & Cuckholding * Corporal Punishment
* E-Stim & Electro * Ethical Financial Domination * Feminization & Sissification * Foot & Leg Worship * Heavy Bondage & Mummification * Imprisonment & Interrogation * Medical & Needle * Pet Play & Pup Training * Personal & Domestic Service Training * Sensory Deprivation * Tantric & Spiritual BDSM * Toilet
Lady V travels to Detroit, MI & Las Vegas, NV often to see her submissives. She is also an avid traveler & travels often to teach sex positive & BDSM centric workshops. You never know when she might be in your city in a dungeon near you.....
P.S. Receiving service & tribute via leather garments are her love languages
Lady V brings a world of pleasure and ecstatic pain to her dungeon, The Fallout Shelter. The Fallout Shelter is a 1,100 sq ft, 4-room dungeon, complete with 14+ play stations, a concrete jail cell, medical room, 2 beds and a shower located within the dungeon. We are a private, invite-only space. All located -10 minutes from the I-5 & downtown Salem.
When contacting Lady V provide the following info:

* Your Name * 3 potential dates/times you would like see me & for how long. * 4 to 5 of your interests you would like to explore in session (does not guarantee we will explore these, but helps build the framework for our scene together). * Your favorite musician & what their second album was.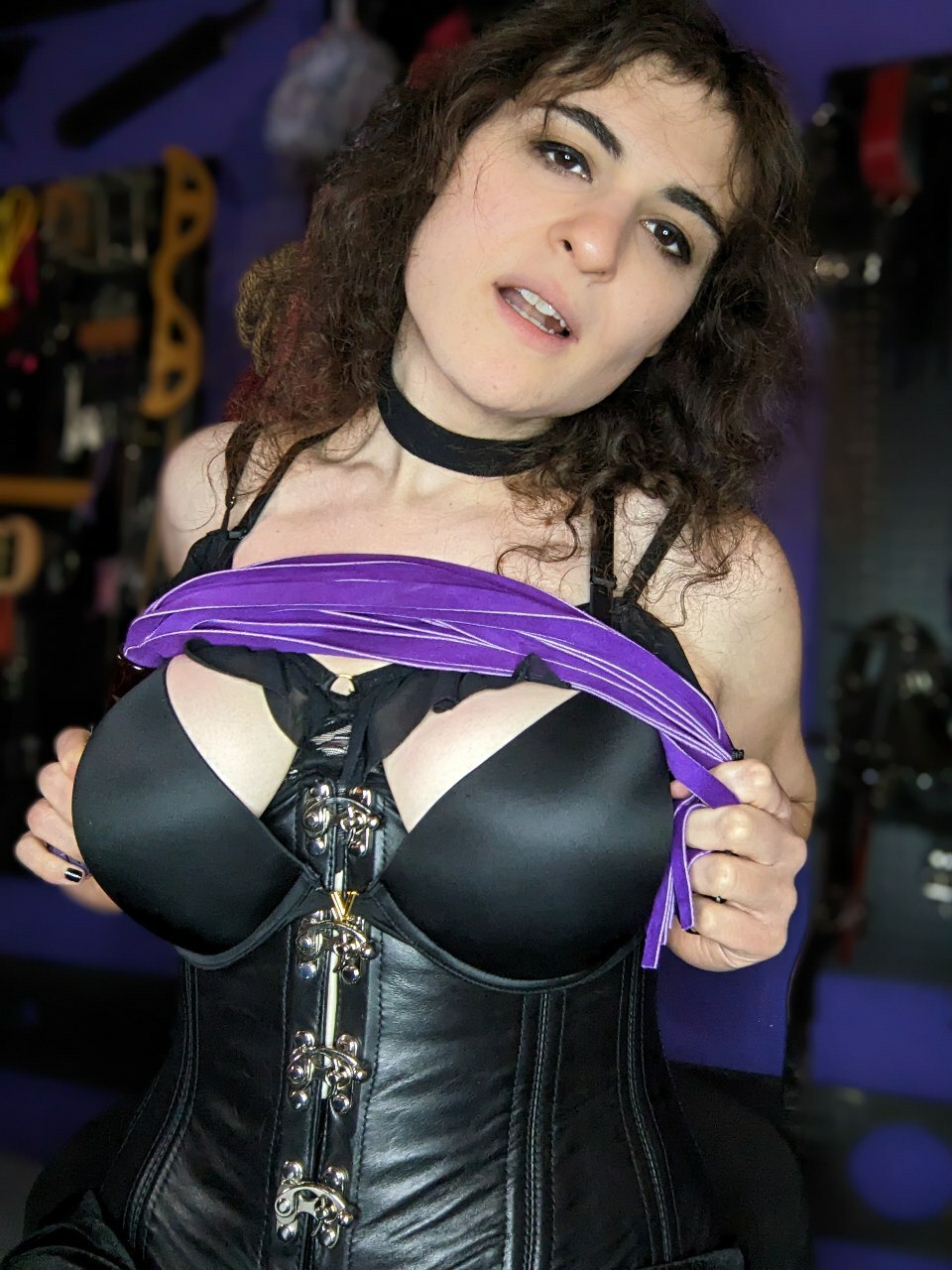 $300/per hour $550/2 hours $800/ 3 hours
$1000/ 4 hours 4+ hour & overnight sessions are available for a negotiated rate as well.
$375/per hour $675/2 hours $875/ 3 hours
Do not ask me about anything illegal, anything to do with biological (real) children or animals; I will not actually medically castrate you.